October 17, 1943 – August 29, 2016
Resided in Albuquerque, NM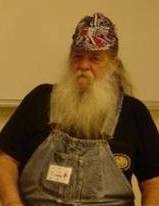 Carroll Kimble Lowe, 72, passed away on Monday, August 29, 2016. He was born in El Paso, Texas on October 17, 1943.
He was preceded in death by his parents, Carroll and Mary Nell Lowe and his son, Roy Masatosh Lowe. He is survived by his ex-wife, Shizuka Lowe, who cared for him for the past 10 years, his brother, Kevin David Lowe of Roswell, NM, son, Carroll K Murphy of Silver City, NM and daughter, Corinna C. Lowe of Seattle, WA.
He was an alumni of New Mexico Military Institute, a graduate of New Mexico State University with a degree in Forestry, but most of all he was a 50-year member of the United Association of Plumbers and Pipefitters, Local Union 412 out of Albuquerque, New Mexico. As a pipefitter/welder he worked throughout the United States.
Carroll was very much a part of the last of a dying breed as he was a union man through and through. He never drove a foreign car and always looked for the union label. As a journeyman in his trade he took the time to teach his apprentices the values of trade unionism and solidarity. Every year he helped judge the 5th year apprenticeship contest for UA Local 412.
He was also a political activist. He was a delegate to Central New Mexico Central Labor Council and spent many hours phone banking with labor urging fellow union members to vote and vote the right way.
The brother/sisterhood will celebrate his life on October 1, 2016 at 1:00 PM at the UA Local 412 Union Hall located at 510 San Pedro SE, Albuquerque, NM.
Obituary Courtesy of:
http://www.salazarfunerals.com/obituary/Carroll-K.-Lowe/Albuquerque-NM/1650811