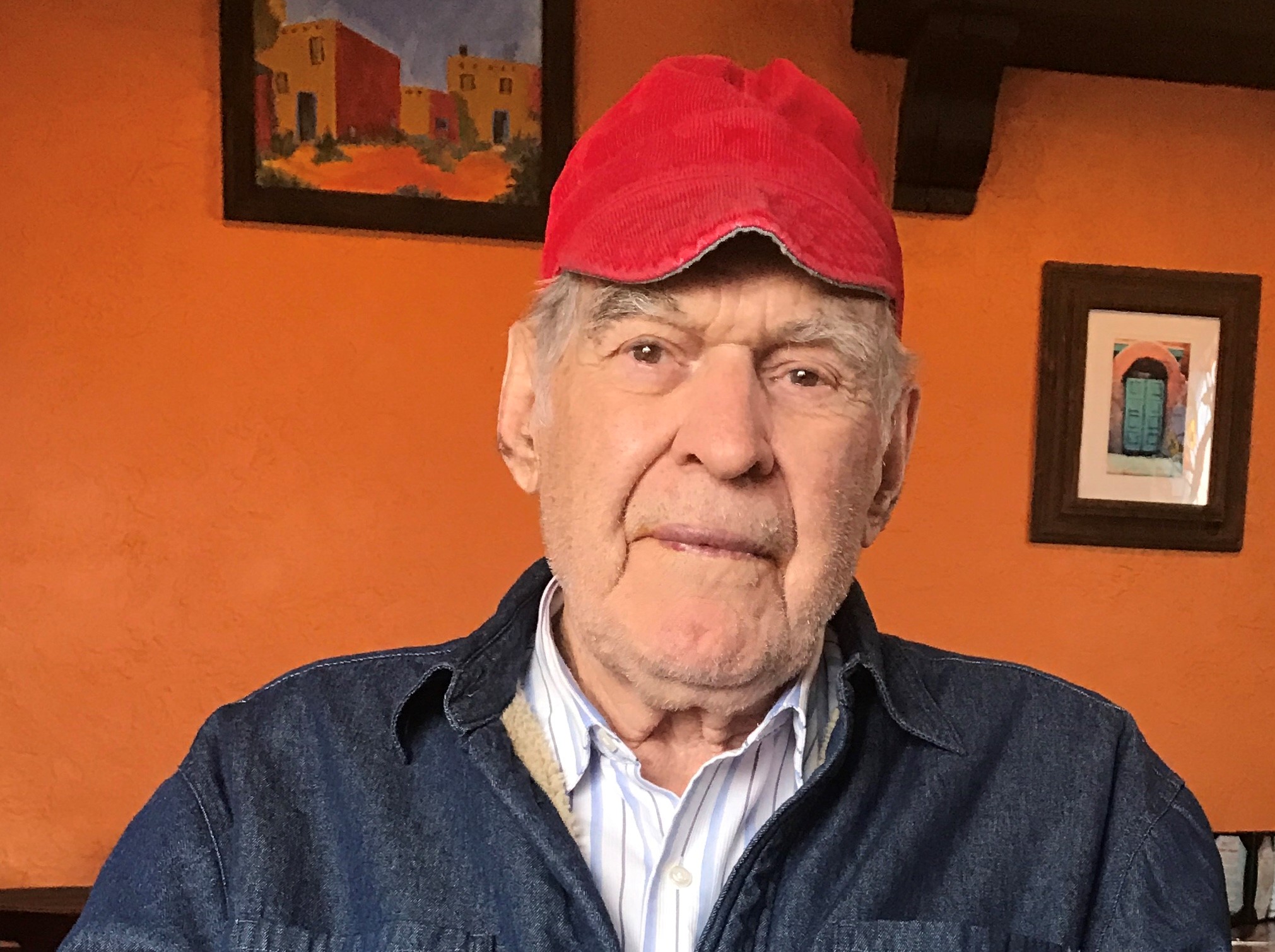 Jose "Andy" Chavez, 91, beloved father, grandfather, and great-grandfather was called home to be with the Lord on Wednesday, October 4, 2017. Mr. Chavez was a former longtime resident of Los Alamos, where he and his wife resided for 30 years before moving back to Albuquerque in 1997. Andy was born on February 28, 1926 in Albuquerque, NM. He and his wife, Celia B. Chavez, raised five children and retired from Pan Am World services in 1991. He was a proud member of Local Union 412.
He is survived by his four sons, Jake R. Chavez and wife, Pat of Albuquerque, Joseph M. Chavez and wife, Sharon of Laughlin, NV, Patrick J. Chavez and fiancée, Nancy of Espanola, Robert D. Chavez and wife, Dorothy of Albuquerque; and one daughter, Florence M. Chavez of Albuquerque. Mr. Chavez is also survived by his 16 grandchildren, Lisa, Rachel, Kelsey, Shane, Davisa, Andrew, Joesph Jr., Rodney, Jennifer, Patrick Jr., Olivia, Dennis, Matthew, Robert, Justin, and Ashley. Mr. Chavez was also blessed with 23 great-grandchildren, Aubrey, Andrew, Aidan, Alia, Amira, Alena, Alexavier, Asher, Dominik, Brooklyn, Genisis, Nickolas, Kobe, Adreya, Haley, Nicholas, Emily, Antonio, Savannah, Addyson, Brody, Alexis, Paxton, and Mckenna. He is also survived by his last living sibling, sister, Dorothy Chaves, 97, of San Mateo, CA; as well as other numerous family members. He will be dearly missed by his loving family.
A Rosary will be recited Sunday evening, October 8, 2017, 6:00 p.m., at FRENCH – Wyoming. Friends and family may visit beginning at 5:00 p.m. Mass of Christian Burial will be celebrated Monday, October 9, 2017 at 10:00 a.m. at Prince of Peace Catholic Church, 12500 Carmel Ave. NE. Interment will follow at Mt. Calvary Cemetery. Pallbearers will be Patrick Chavez Jr., Robert Mesch Jr., Justin Mesch, Lorenzo Gutierrez, Rodney Chavez, and Nicholas Gutierrez.
Please visit our online guestbook for Mr. Chavez at www.FrenchFunerals.com
FRENCH – Wyoming
7121 Wyoming Blvd. NE
(505) 823-9400