Graveside services are scheduled for 1 p.m. Thursday, March 29, at Woodbine Cemetery for Loyd Rayford Doughty of Artesia.
Doughty, 73, passed away Wednesday, March 21, 2018, at his home.
Loyd was born Sept. 1, 1944, in Lovington, the son of Floyd and Gladys (Staggs) Doughty.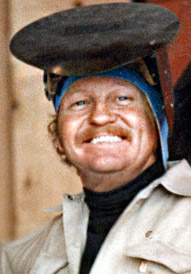 He was a welder and pipefitter, and owned and operated Doughty Construction. He was a member of the local 412 Union for 50 years.
Loyd enjoyed trap shooting, having coffee with his friends, computer games, following the stock market, and playing cards and board games with his family.
Survivors include daughters Deborah Lynne Lucy of Gillette, Wyo., and Jacque Naylor of Artesia; and grandchildren Joshua S. Lucy, Meghann M. Lucy and Breanne Naylor.
He was preceded in death by his parents.
Arrangements are under the direction of Terpening & Son Mortuary. Condolences may be expressed online at www.artesiafunerals.com.